Pritchard Sports pre-event, event and post event teams provide the essential services to ensure your venue is ready for doors every event. Quick turns, multiple show days, rain delays…no problem, our team has the expertise to handle it all and make your event a slam - dunk for your guests.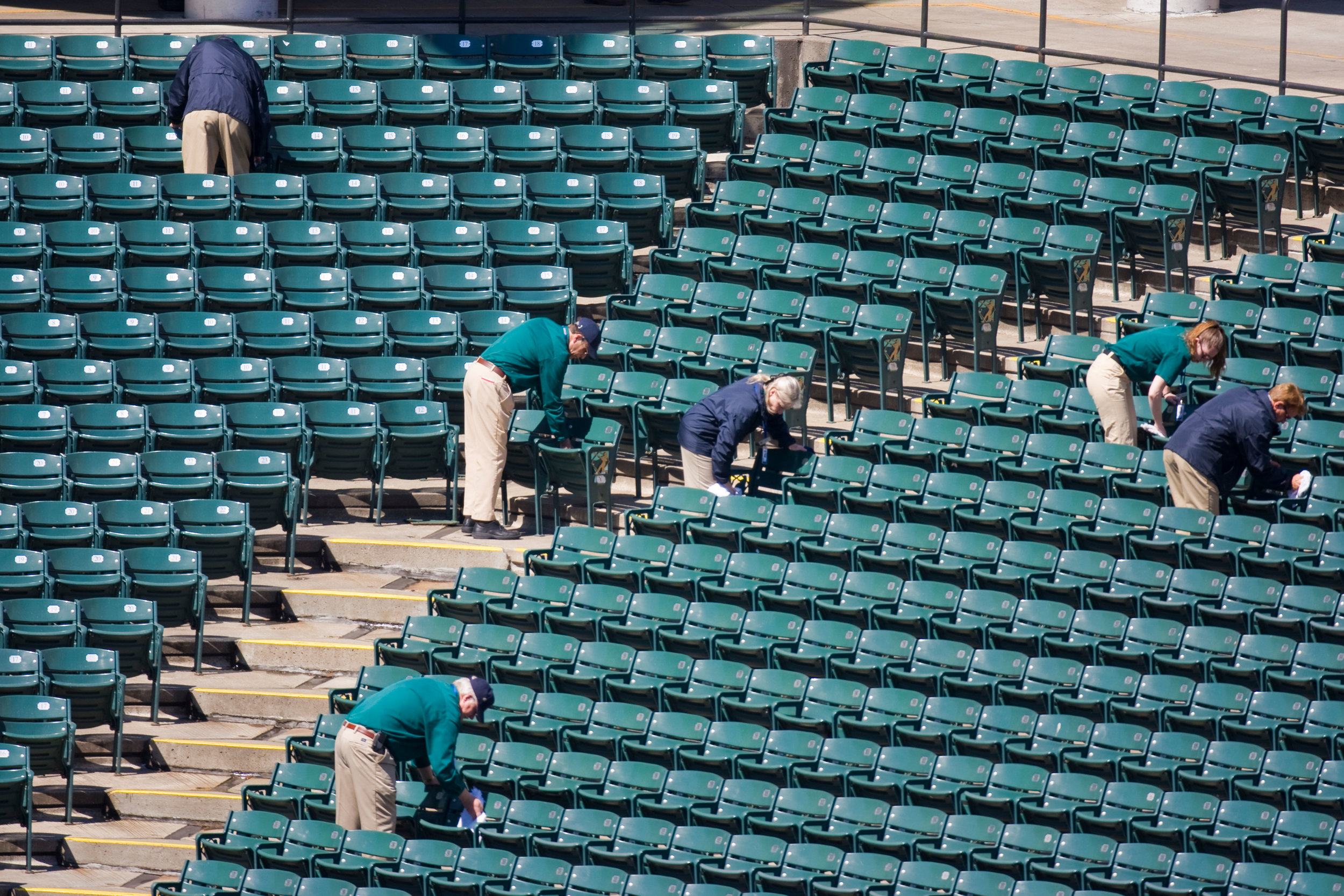 - Seat Cleaning
- Set Up Trash/Cardboard Removal
- Standing Water Removal
- After Practice Cleaning
- Load-In Porter Service
- Restroom Attendants
- Trash Removal
- Recycling Collection
- Concourse Policing
- Spill Response
- Friendly and Venue Savvy Attendants
Post Event Cleaning Services
- Complete Venue Cleaning
- Pressure Washing
- Recycling Collection
- Load-Outs/Load-Ins
- Ice Out Clean Up
- Quick Turns and Brush Backs
Proactive. Proficient. Partnership.